Increase Your Retail Store Sales Using Advertising Banner Displays
Advertising banner displays are the best options for increasing sales in retail stores. Banners not only help you advertise your products and promotions, they also provide information and directions to customers so that they can quickly find what they need.
You can use them to advertise a sale, a discount offer or promote new sections in your store. It is generally accepted that indoor and outdoor advertising using banners, increases the number of visitors to a store by as much as 30%.
Advantages Of Using Advertising Banner Displays In Your Retail Store
They are the cheapest and one of the most effective ways of advertising.
They impart an organised and professional look to your store.
Good quality banners are very durable and cost effective. You can use them for a number of years.
They fold up into a compact and easy to store package when they are not needed.
Though they are portable, they are sturdy enough to handle traffic at a retail store. They will not topple, fade or tear, but your staff can easily move them around.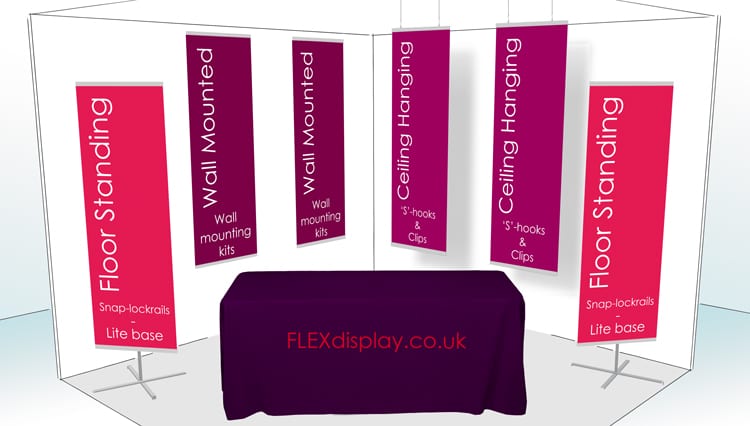 A Retail Outlet Can Use A Large Number Of Banners
Depending on the size of your retail store, you will require multiple display stands which can be about 20 for a mid-size store. Multiply this by the number of banners that you will need for various occasions and promotions. The number can easily go up to 50 or 100 depending upon the size of your outlet and the amount of promotion you intend to do.
If your store needs a sizable number of banners, try to place the orders in one go. This will help you get consistent quality and you can negotiate a much better price than if you buy banners one at a time.
Therefore, it is better to make an estimate of the number of banners that you need and place the order with your supplier accordingly. Knowing the ways in which banner displays can be used and planning in advance will help you make a good estimate of your requirements. Here are some possibilities:
Retail Banner Applications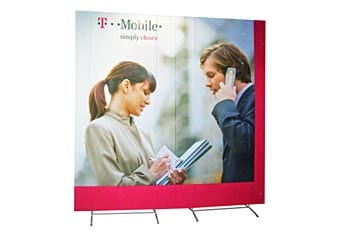 1: Sales, discounts and promotions:
All retailers and most customers know that a sale or promotion is the best way to make people walk into a store or take a look at what is being offered. It is, therefore, common to see repeated sales and discount offers. A colourful banner display is the best way to advertise a sale. You will need one for each occasion that you wish to capitalize on. Here are some examples:
Back to school offers.
Holiday sales.
Percentage off sale.
Stock clearance sales.
Seasonal sales (Summer Sale, Winter Sale, etc.)
Festival sales (A different one for each festival).
2: Announcements: Opening, renovating and moving:
Banner advertising can start much before your store actually opens. Nothing beats a banner like 'Grand Opening', 'Coming Soon', etc. to arouse curiosity and expectation. If you give the date of the opening and announce an opening promotion, you can rest assured that you will be kept busy by customers right from the day you open. You can also use the same strategy for announcing a new branch or if you are moving to a new location. Here are a few ideas for announcements:
Grand opening.
Coming soon.
Now open.
Moving.
New branch opening at [place].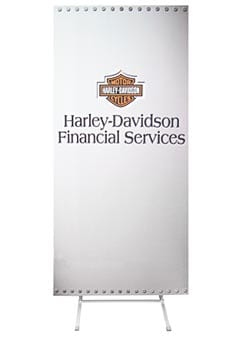 3: Purchase and finance options:
You can use indoor banners to communicate the availability of finance or easy purchase options within the store if you are selling high-value products. Many customers are hesitant to ask for finance options. Some others decide to buy only because these options are available. Either way, you are helping yourself get more customers and improve sales. Here are some examples:
Easy finance available.
Pay in easy instalments using your credit card without additional costs.
4: PR banners – Communicating goodwill:
Retail stores are aimed at specific locations or communities. One way of connecting with people in a community is to communicate goodwill. For example, a fund-raising, a charity event, welcoming heroes, etc. Communicating goodwill backed by genuine action coveys to them that your store is a part of the community and it cares for it. This is usually acknowledged by customers and results in increased acceptance, trust and support for your business. Here are some examples:
Welcoming back a local team or hero.
Congratulating a local person or group for an achievement.
Your support for a cause.
Offering a small percentage of sales to a charity or relief fund.
We have discussed some of the common applications and occasions to use banners in a retail setting, but you can think of many more ideas. For a retail store, advertising banner displays are one of the most effective and cheapest ways to increase sales.
Make good use of banners to advertise, communicate and maintain a bond with your customers and community. Consider buying banners in bulk to get consistent quality and better pricing. Flex-display can mass produce hundreds of banners without compromising quality.
Learn more about FLEX display display banners and what we can offer your business or contact us via the form below now, we're here to help.