Display Banners

---
There is much more to FLEX display banners compared to the average 'roller banner'.
Some of the
main advantages
:
Lightweight & portable
Highly adaptable
Customizable
Quality printed fabric graphics
From miniature table-top banners, to huge portable fabric backdrops.
---
Main Features:
Aluminium construction, fabric graphics and soft carry cases mean that complete FLEX-display systems can weigh as little as 1.5kgs.
This is a huge benefit over conventional roller banners which are very heavy in comparison (~6kg) and take up more room.
Many international travellers choose our banners because the smaller banners can fit in a suitcase.
Easy assembly – You don't need to wrestle with FLEX-display! A few simple parts clicked together and you are done.
Set up of a Cross Base banner can be easily performed in under 30 seconds. Set up is in minutes for even the biggest displays where two people are needed.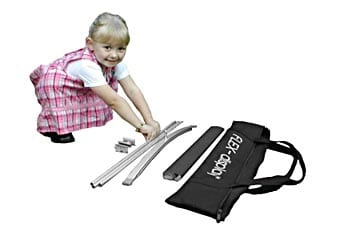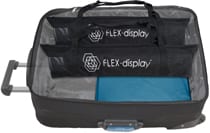 ---
Fabric Backdrops – Large Displays
Single piece graphics upto 6m x 2m – no joints or alignment issues – just one huge fabric print!
These backdrops are a great alternative to 'pop up display' systems which are heavy, bulky and take a relatively large amounts of time to set up – whereas the large FLEX display banners can be assembled within 5 minutes.Standard sizes are 2m, 3m, 4.5m and 6m wide by 2m tall. Custom sizes can be easily created.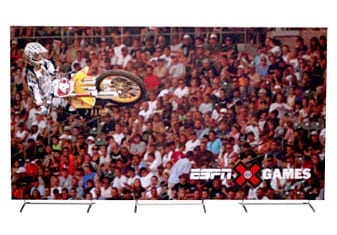 ---
Highly Adaptable & Customizable
The FLEX display components allow banner stands to be altered in different ways to suit a certain purpose…
This size of individual displays can be chosen to suit, and these banners can be linked together to create a larger display or used separately when needed.
Our floor standing banners can also be easily mounted on a wall or hung from ceilings with some simple clips and 'S'-hooks. We can add Hook & Loop to graphic rails and even add colour powder coating to the Aluminium components in any standard RAL colour.Banners can also be double-sided allowing for a separate graphic to be mounted on the reverse of the display. For most systems, the second graphic will fit into the same carry case as the main display giving you twice the display area for only about a 30% increase in weight.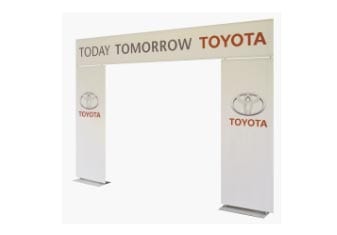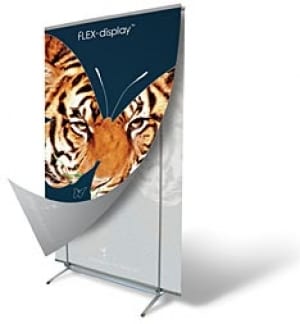 ---
Stunning Printed Fabric Graphics
We have searched for a method of printing on textiles which produces the highest quality results… showing high resolution, detailed images in vibrant and bright colour.This quality can be achieved by using dye sublimation printing methods where small details can be re-produced on fabric. The vibrant colour is produced as the dye is chemically bonded to the fabric surface and does not 'soak' through.
This also means that the fabric is crease resistant, is not stiff, and is machine washable.Using our snap-lock rails, the graphics are also easily replaced by hand if required in the future. This is also a huge environmental and economical benefit, as banner hardware is reused and new graphics are easy to package and courier.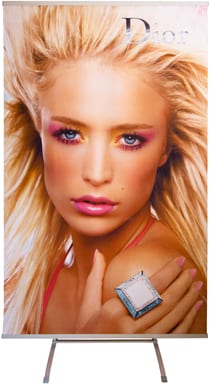 ---