Graphic Replacement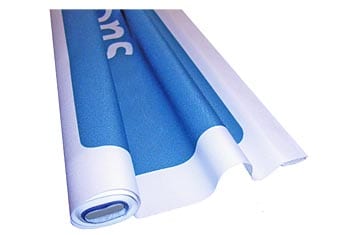 With a lot of display systems, for example pop-up stands and many types of roller banner, when the time comes to replace the graphics it is necessary to send or take the hardware to the company producing the new graphics.With pop up stands this is to make sure that the new panels fit the stand and that they line up correctly. With roller banners it is to remove the old banner and then fit the new one. During this process the old banner is invariably damaged and cannot be used again.
With Flex Display banners none of the hardware needs to be returned to us when it is time for new graphics. You simply send us new artwork, we print the new graphic, attach rails to the top and bottom and send it out to you. This means that your previous graphic can still be used again if the occasion arises.
We offer two ways of replacing FLEX-display graphics:
Snaplock bar
Classic bar with Hook & Loop or tape
Snaplock Bar
Our snaplock bar is a complex pair of aluminium extrusions which work together to form a jaw that holds media in place tightly. It may also be opened and re-used.
It is best used for displays which do not need to be joined but most of the clips and connectors also fit the snaplock bar as it has the same rear profile as the classic bar. It enables:
Size variations from 40cm to 205cm in one section
Graphics to be applied easily and also changed easily
Frameless or framed graphics

Classic Bar
This is a simple aluminium extrusion with a profile which fits into all of the clip and connector types. Using self adhesive Hook & Loop, this bar becomes a very versatile way of applying graphics to the system. It enables:
Size variations from 40cm to 205cm in one section
Graphics to be applied easily and also changed easily
Bars to be joined with widescreen joints for very wide displays
Double sided tape to be applied for different media types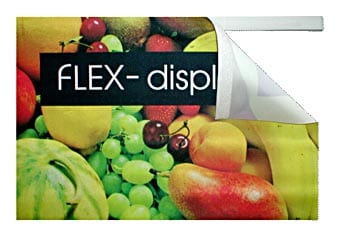 Snaplock Bar Open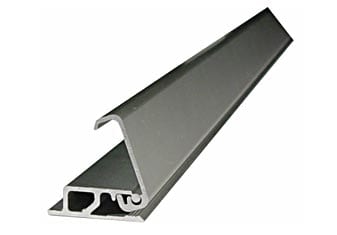 FLEX-display Snaplock Bar Closed Onto Fabric Banner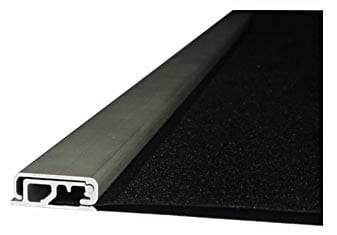 FLEX-display Classic Rail For Hook & Loop Or Tape Graphic Application