Non-Woven Polyester
---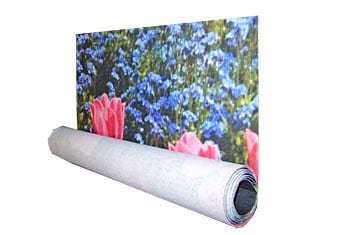 Thick yet lightweight fabric for added robustness
Features At A Glance
Very strong, tear resistant
Hook & Loop friendly
Available up to 2m wide and in 2 thicknesses
May be used for outdoor banners
Ideal for wallcoverings or graphic wraps
Non-Woven Polyester Banners
Non-woven polyester is a very versatile and interesting material. It is made from compressed fibres of polyester. We print it in full colour using digital dye sublimation.
The material is very strong and tear resistant and it still looks good even after many uses as it is tough, doesn't crease easily and it is happy to be to rolled.
It is very lightweight too. As an added bonus, the material will happily stick to Hook & Loop making it easy to apply to a wall for example to make superb wallcoverings for promotions or temporary coverings. We also supply this with a rubber backing for floor mats, play mats and printed carpets.
We have 2 weights of material available; 150g/sqm and 300g/sm. For most applications the lower weight material is best but when even more strength is required, the thicker material may be used.
Common uses of the material are graphic wraps and fence wraps. Graphic wraps are used for sales islands, around cases or desks for the front of exhibition stands or even around pallets to create an attractive and inexpensive display. We print to non-woven polyester rather than onto vinyl which can crease easily and look well used in no time.
With fence wraps, we can produce a roll of the material branded up and fitted with eyelets so that a large area of fence can be covered easily for outdoor events and motorsports.
Standard Sizes
We can make up to 2m x 15m in 1 piece.
Non-Woven Polyester Table Mat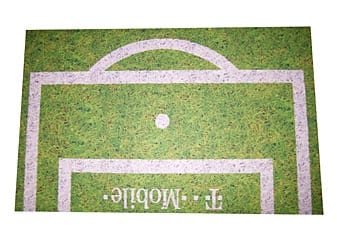 Non-Woven Polyester Graphic Wrap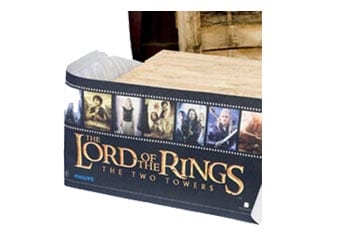 Unprinted Non-Woven Polyester Graphic Wrap