Banner Fabrics Available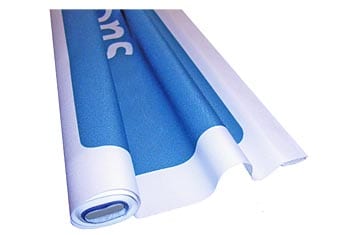 Banner Fabric Choices
There are many fabrics available and you will see a variety of them below. They vary in many aspects but weight (shown in grams per square metre, gsm) fibre interaction and coatings are the main differences. It is not easy to show all of these differences using photographs but here is a selection of materials we offer where the variety is easier to see.
205 gsm Knitted Polyester
Our standard material for FLEX-display indoor banner stands & backdrops. Multi-purpose fabric made from three threads of polyester tightly knitted together to provide a printable surface. Soft feel, heavy fabric – ideal for tablecloths too. Also available in 160gsm and 130gsm weights which are similar but less tightly knitted as the weight reduces.
115 gsm Knitted Polyester
Also known as flag mesh. Made from three threads of polyester knitted together in slightly open lattice to give slight transparency and allow wind through.
Most commonly used for outdoor banners and flags.
150 gsm Non-Woven Polyester
Compressed fibres form this highly versatile material. It is Hook & Loop accepting and we use it for wallcoverings through to outdoor banners. It is very tough and hardwearing. It is also available in 300gsm.
115 gsm Poly Satin
A knitted polyester with a special coating applied to give the look and feel of satin. Stunning image quality and brightness. This material is also available in different weights.
Rubber Backed Non-Woven Polyester
Simply 150gsm non-woven polyester with an anti-slip rubber backing applied to create a material suitable for floor covering applications.
205gsm Knitted Polyester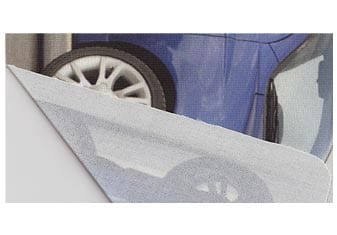 115gsm Knitted Polyester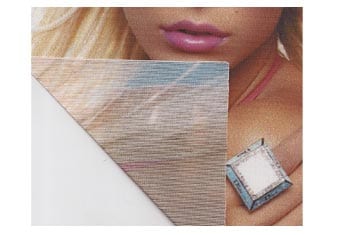 150gsm Non-Woven Polyester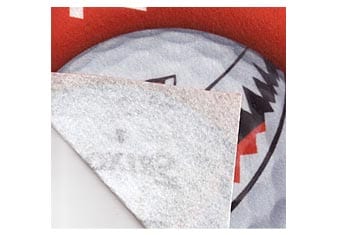 115gsm Satin Coated Polyester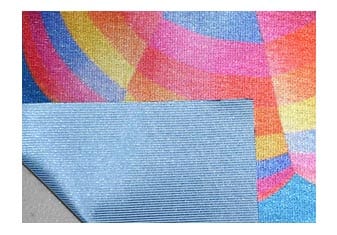 Rubber Backed Non-Woven Polyester