Additional Hardware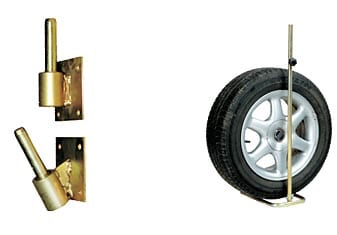 Pup-up banners additional hardware
As there are a large range of applications for these outdoor event products, there has to be a range of hardware which allows the user maximum flexibility.
Additional hardware for making your banners freestanding on hard surfaces may be needed. Attaching an Ex-disc to a pole or putting a flying banner on a car forecourt can all be done, but some extras over what is supplied as standard are needed.
The additional hardware in the range consists of:
Spindles: for rotating display
Car mounts: for forecourt displays
Wall mounts: well, for mounting onto walls
Clamps: for attaching to poles
Bases: for freestanding displays
Weights: to ensure your display stays grounded
Images of many of the types of extra hardware are shown to the right but if you are not sure what you need, give us a call and we will be happy to advise.
Popup Banner Hardware Pieces