Circular Banners
---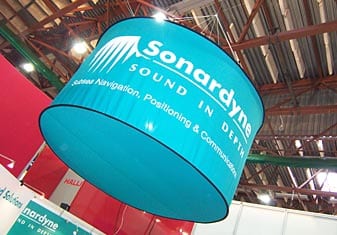 Stand out high above the crowd 360 degree impact
Features At A Glance
Overhead, suspended banners
Wall mounting also available
Double sided print
There are 2 types of circular banners that we offer:
Overhead, suspended cylindrical banners and the Ex-disc.
Circular banners offer your brand 360 degree impact.
The Ex-Disc is designed to move with changes in wind direction and print may be single or double sided. Clamps are available which are adaptable and connect to practically any size pole. A wall mounting bracket is also available. It is perfect for events or even on the high street as a point of sale unit.
The overhead suspended cylindrical banner is great for standing out high above the crowd at an exhibition making your stand position visible from much farther afield than normal.
Sizes Available
Ex-Disc Banner
1 size only
Cylindrical Overhead Banner
---
Small: 1000mm diameter1000mm (w) x 700mm (h)
Medium: 1500mm (w) x 1000mm (h)
Large: 2000mm (w) x 1000mm (h)
---
Ex-Disc Circular Banner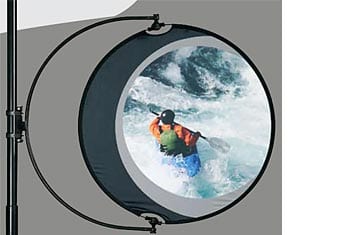 Overhead cylindrical banner